3DVRVIDEO NET - Nature and Travel Blog
Nature - Travel - Animals photos from Us.
Pravcice Gate in Hrensko Czech Republic
Pravcice Gate is a spectacular natural monument located in the Krkonose Mountains of the Czech Republic. It is a natural sandstone arch, formed by wind and water erosion over thousands of years, located in a protected area called the Bohemian Paradise. The arch is approximately 15 meters high and 25 meters wide and is one of the most popular tourist attractions in the region. Visitors can explore the area by hiking the trails through the protected area, or simply by admiring the arch from the viewing platform. The area is also home to many rare and endangered species, including the Eurasian lynx, the European bison, the European mouflon, and the European brown bear. Pravcice Gate is a popular destination for outdoor enthusiasts, offering plenty of opportunities for climbing, mountain biking, and camping. The site is also popular for its breathtaking views of the surrounding mountains and forests. Whether you are a nature lover, an outdoor enthusiast, or simply looking for a beautiful spot to relax, Pravcice Gate is sure to offer something for everyone.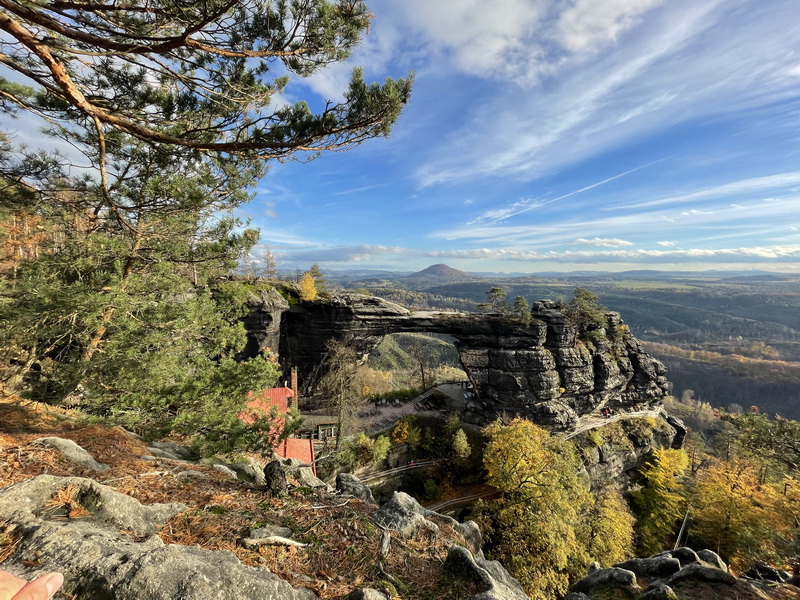 Stay Informed
When you subscribe to the blog, we will send you an e-mail when there are new updates on the site so you wouldn't miss them.